Free Letter Tracing Worksheets for Kids - Let's learn to write!
No sign up needed. Download now. No fuss!
Are you after some free letter tracing worksheets that are also high quality and printable? Well, look no further! You can download tracing worksheets for each letter of the alphabet below and start practicing tracing your A-Z today! 
Skip to how you can use these worksheets.
All our worksheets are designed by a professional children's illustrator and a former teacher who are passionate about children's education...they're all free because we care about creating a quality learning experience for all... especially in schools with less funding, and families with less disposable income.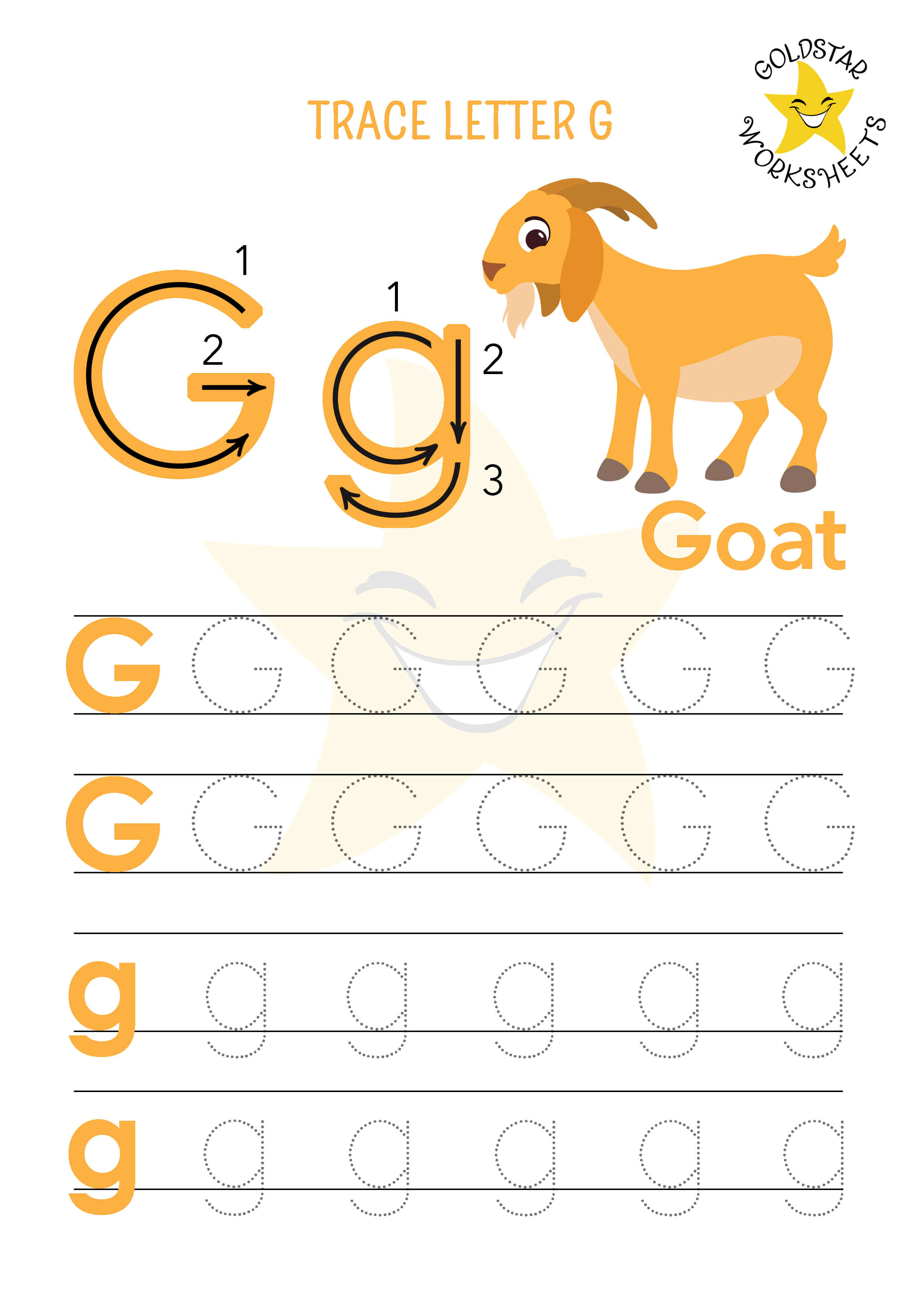 Trace the Letter G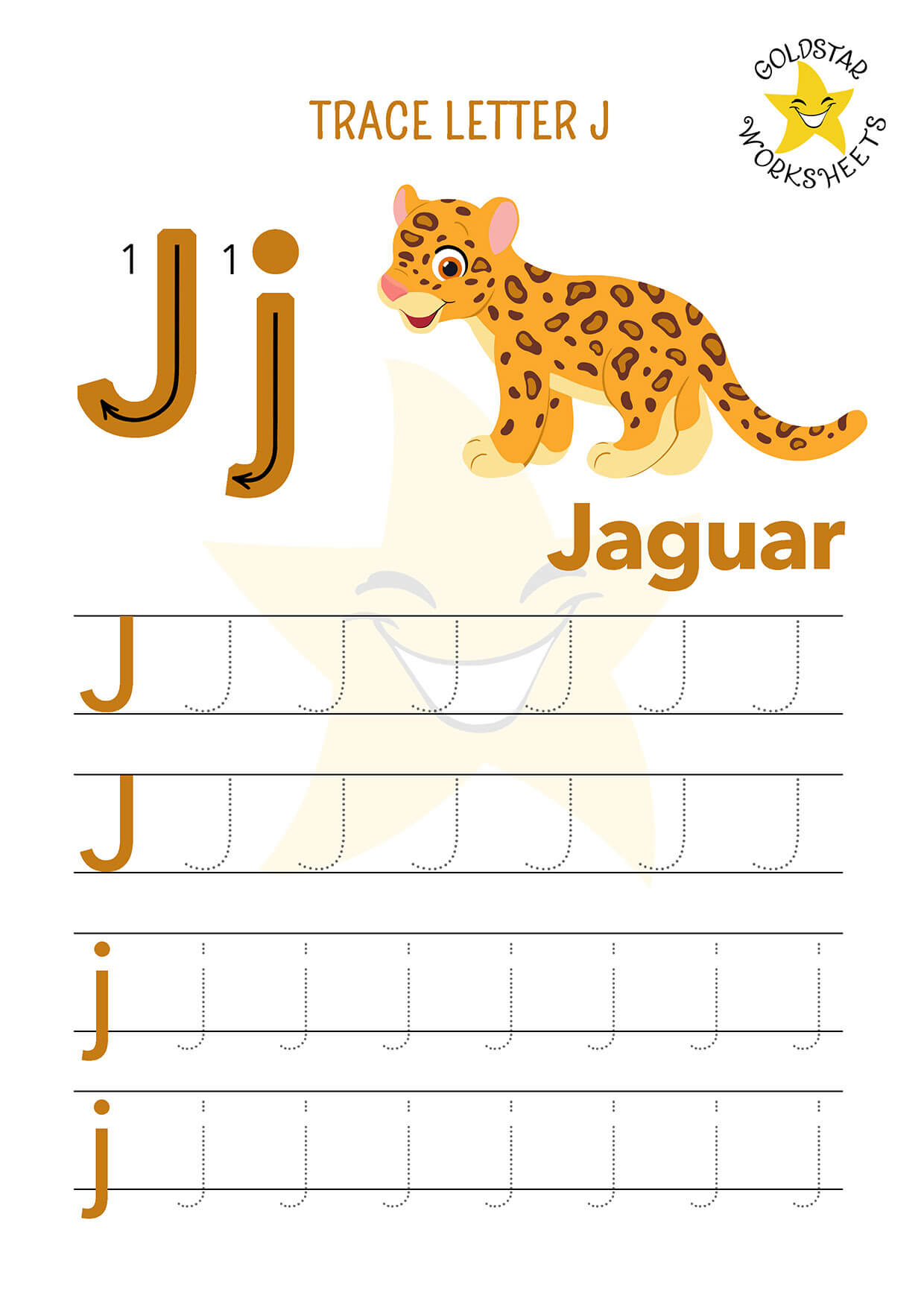 Trace the Letter J
Trace the Letter M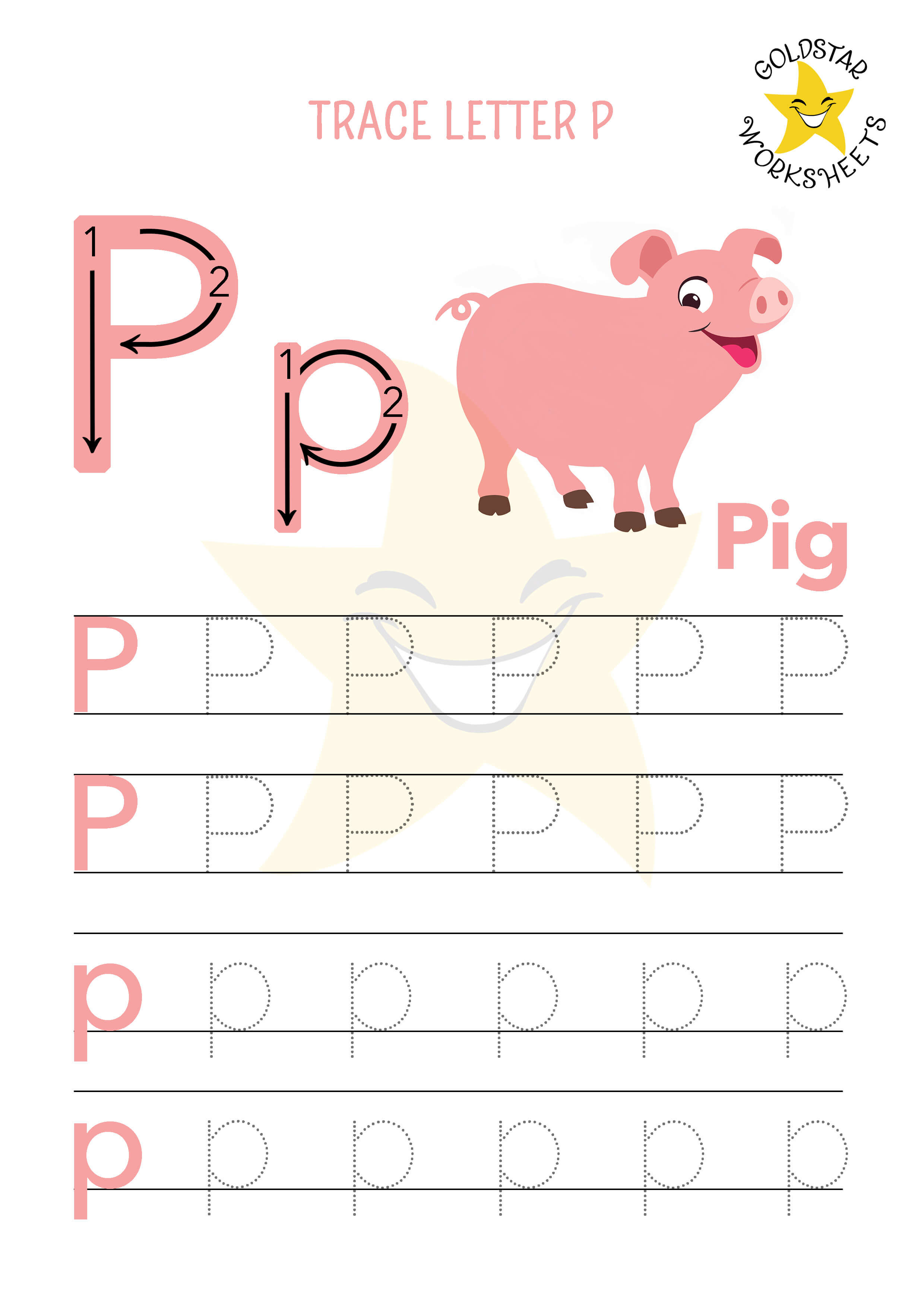 Trace the Letter P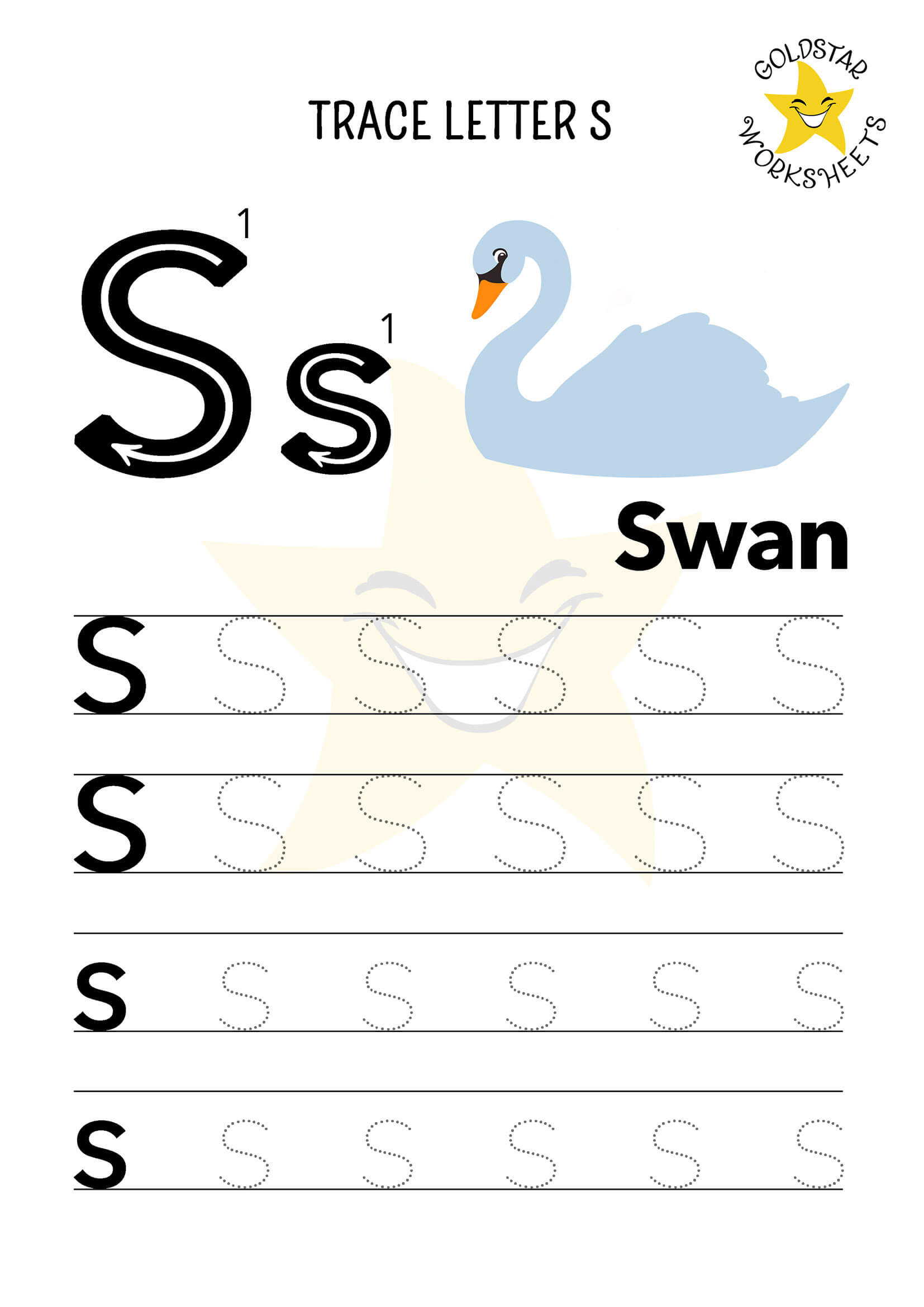 Trace the Letter S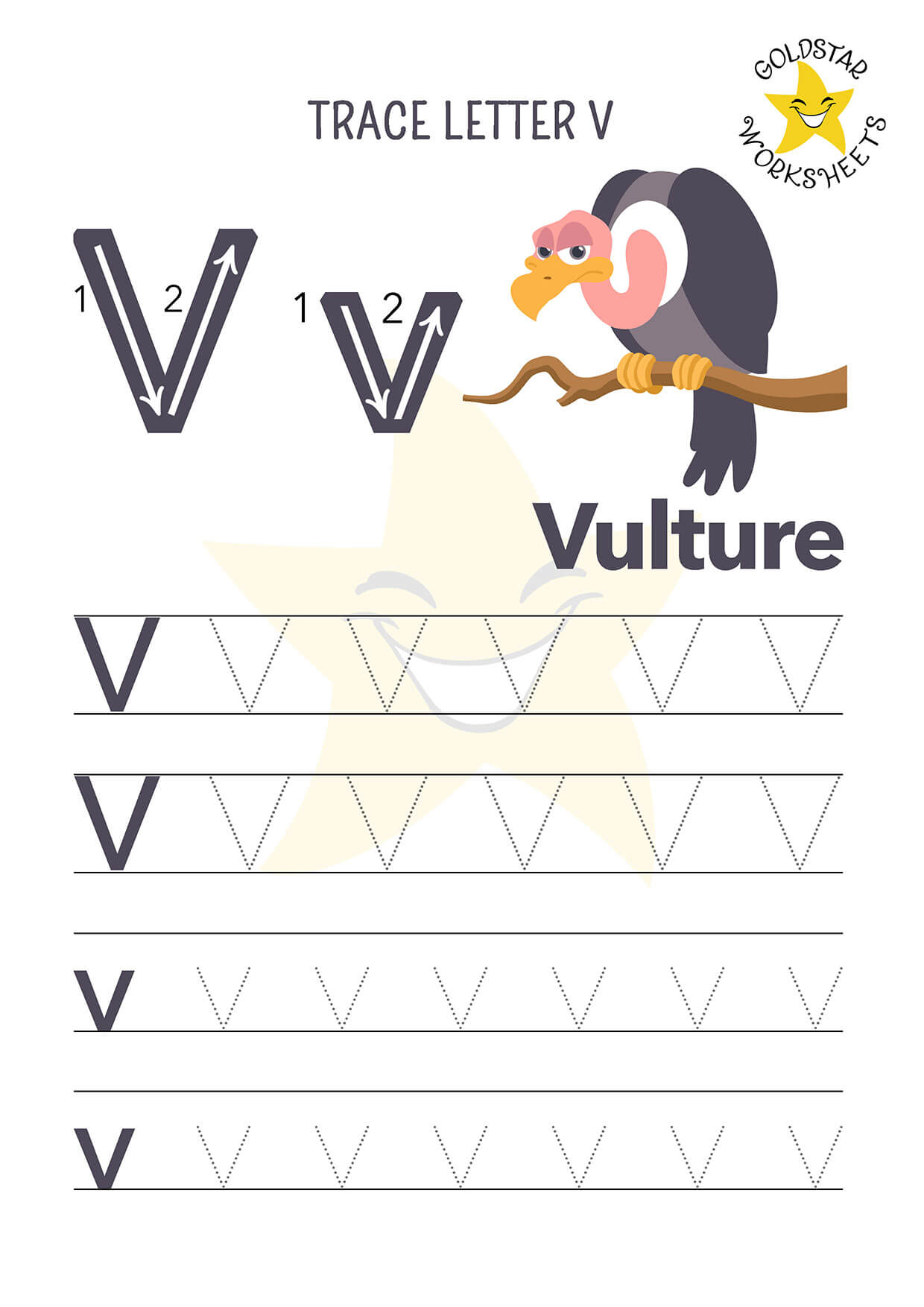 Trace the Letter V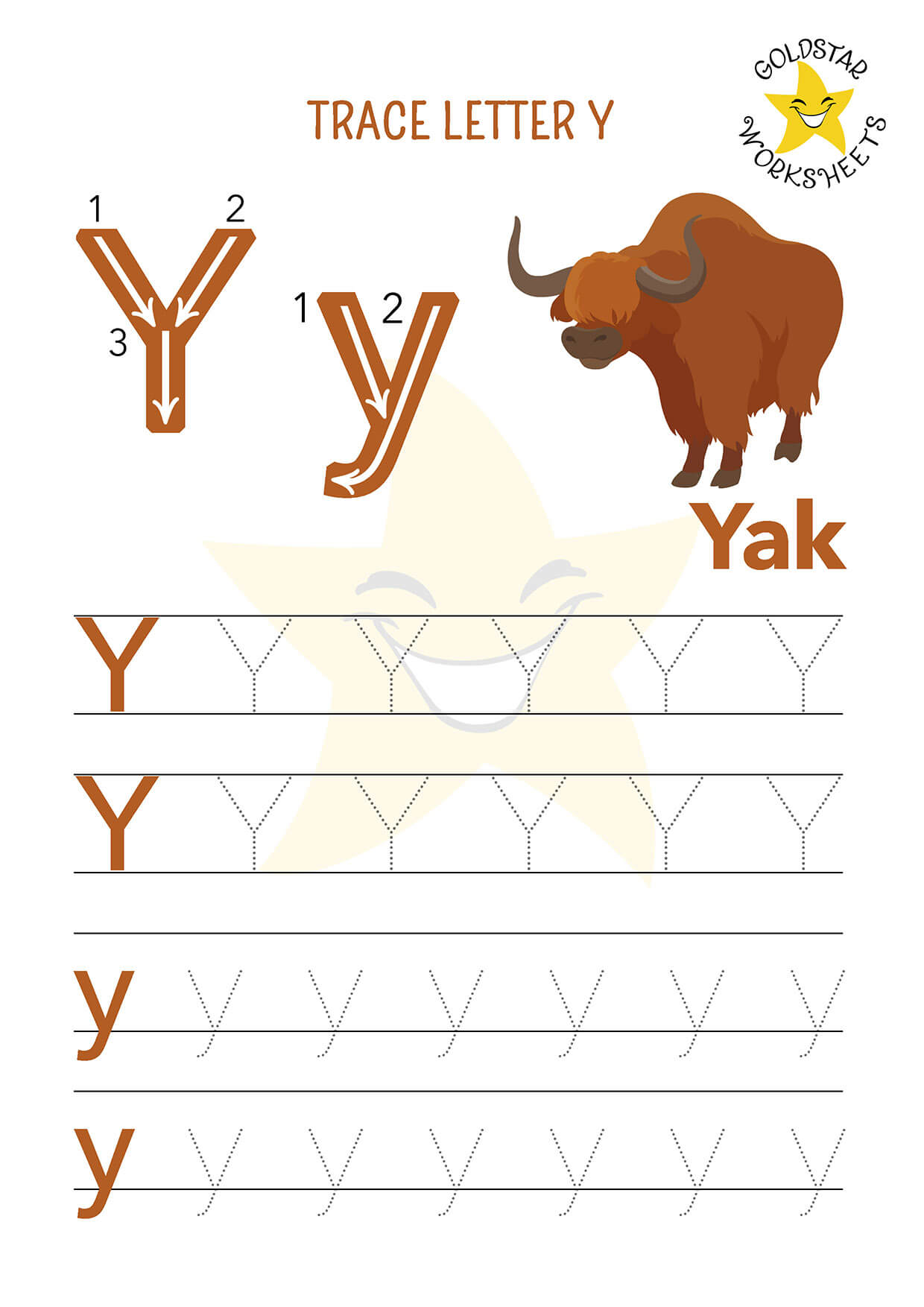 Trace the Letter Y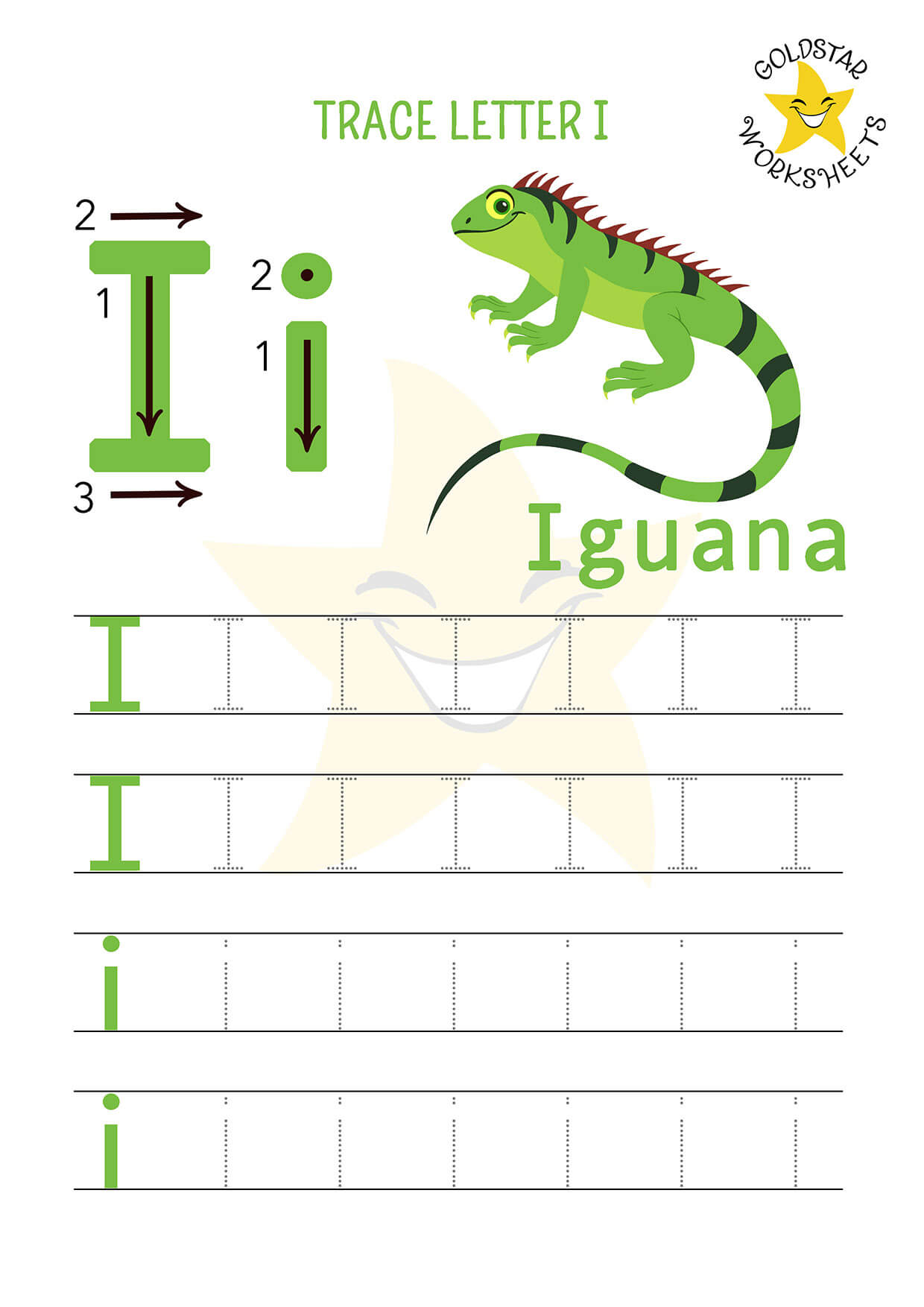 Trace the Letter I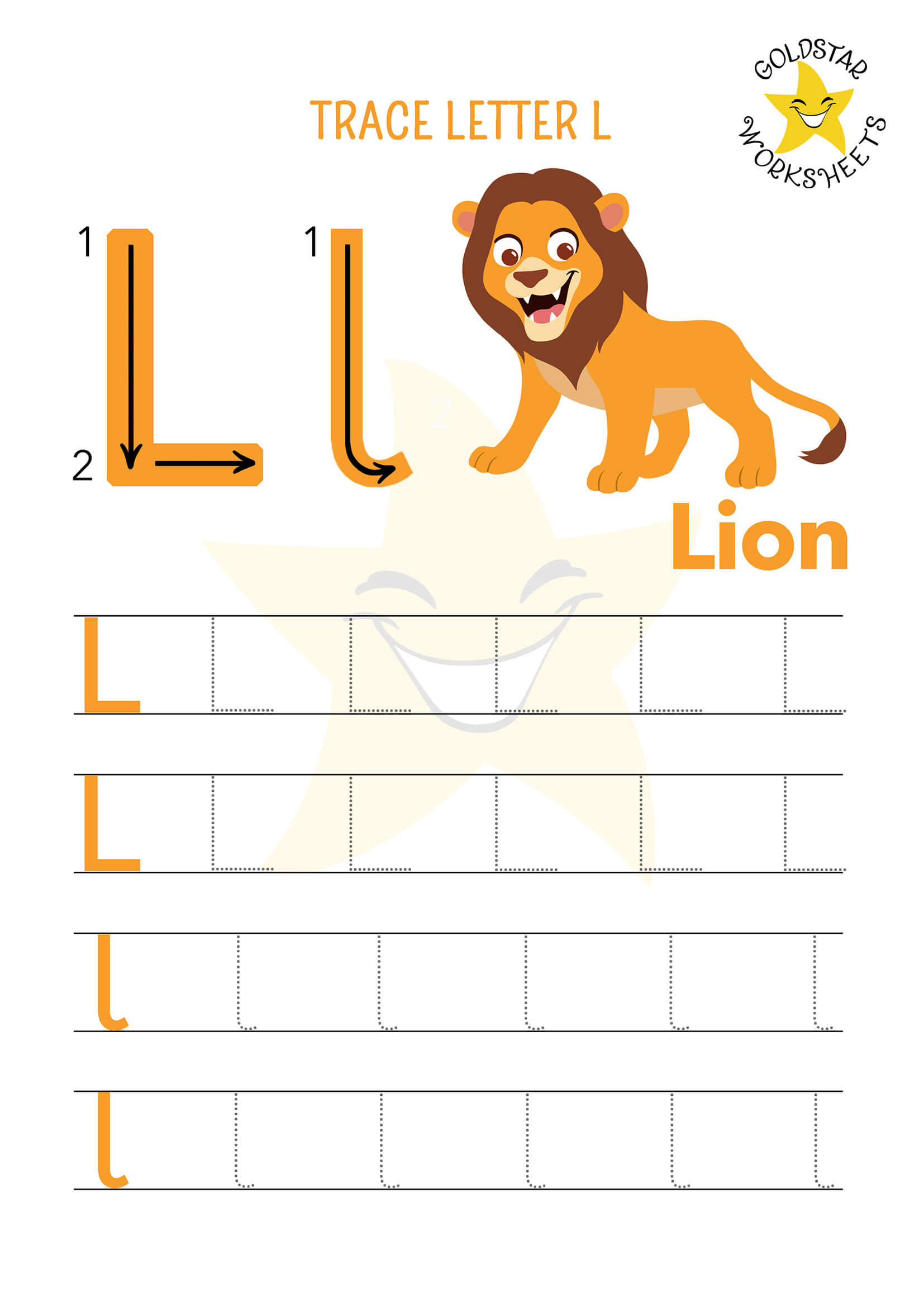 Trace the Letter L
Trace the Letter O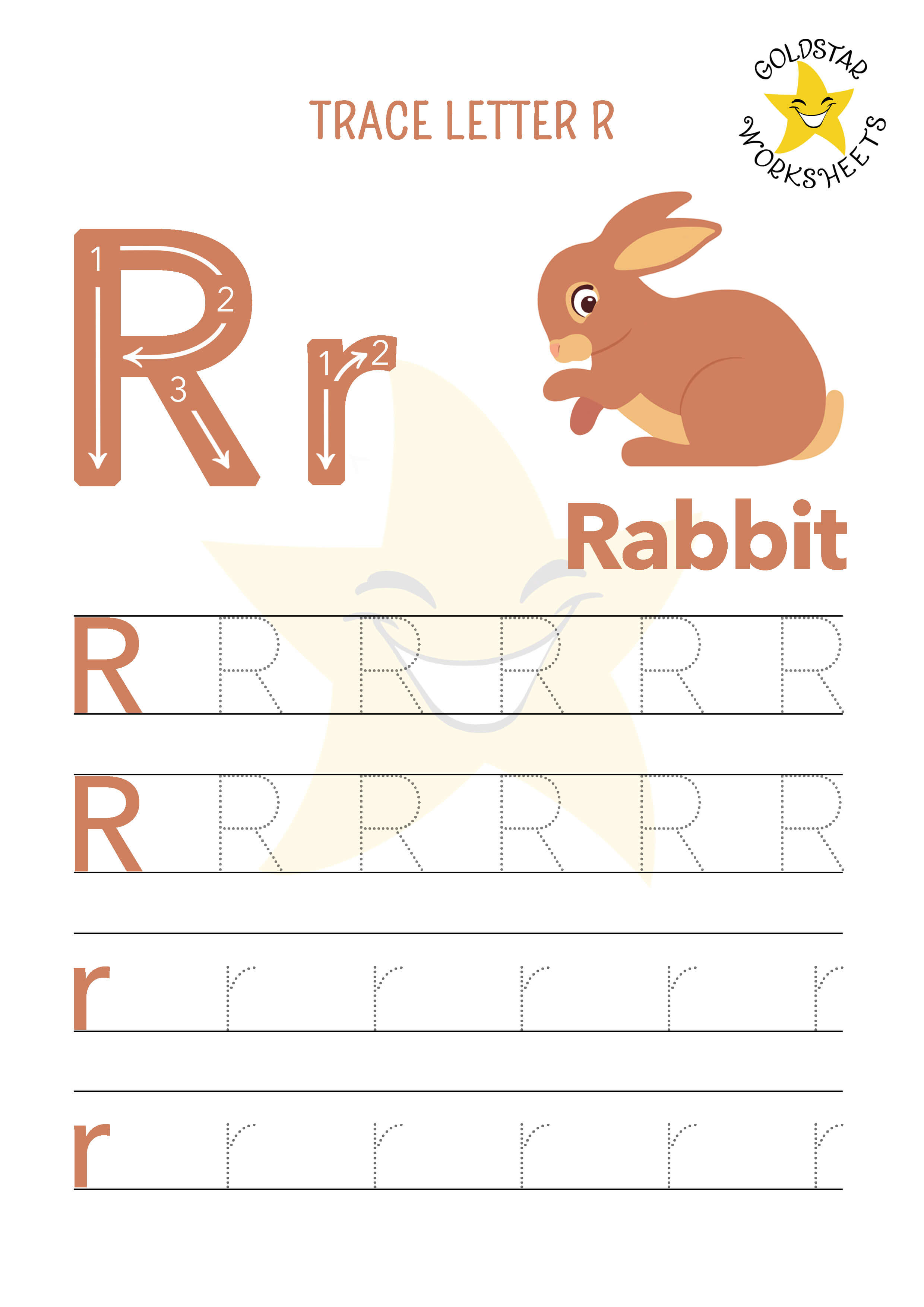 Trace the Letter R
Trace the Letter U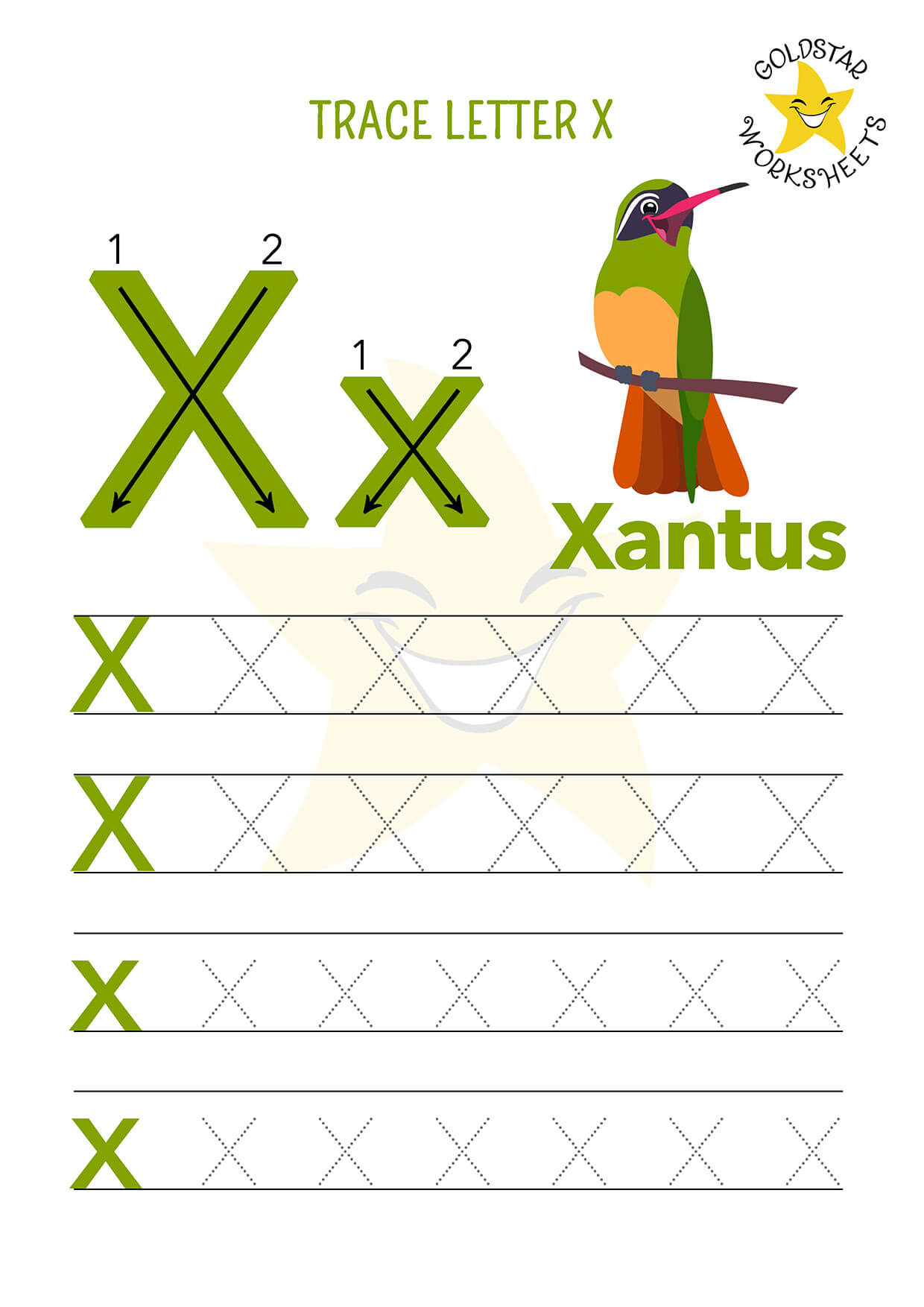 Trace the Letter X
How you can use these alphabet letter tracing worksheets?
These free letter tracing worksheets can be used to help your children or students learn how to form letters. Getting the stroke order right at the beginning can really help development down the line. Kids can practise, get better, and enjoy the process with our engaging designs (designed by a professional children's illustrator). 
You can choose from worksheets for each letter of the alphabet, from A-Z. If your little ones are starting to write and read, these are for you. 
Getting the starting level right is helpful. Where is your child in their current development? How can you find out and feel confident about that? For example, before being able to write alphabet letters children learn how to hold a pen or pencil. 
Doing something that is developmentally too high a level at this time can be disheartening and cause a block to the love of learning and challenge.
What is the tracing of letters?
Tracing letters makes learning to write easier. Tracing with our worksheets means drawing on the light dotted lines of the letter which are already there. Therefore kids can focus on sticking to the lines while growing their writing and alphabet confidence, their pen control, and their general familiarity. 
Handwriting can be quite challenging if kids jump in and try and write the letter without tracing it first. Using tracing will give them some victories and a sense of pride and accomplishment. Something that is much needed in any learning journey!
Good Practice for Handwriting
The national handwriting association created this useful poster with lots of checks and success factors to guide your learning journey with your kids. 
How about letting them decide what to focus on first? Ask them which one they'd like to explore?
If for example, pressure is interesting to them, you could demonstrate light, heavy, and medium pressure. You can ask them helpful questions to raise awareness, like, how does your pressure feel?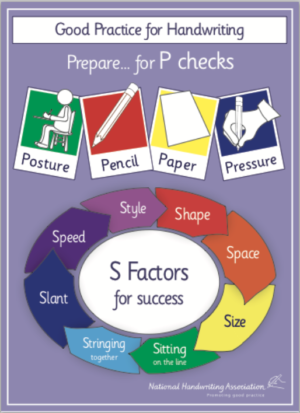 Paying attention to your child's progress and praising what you find
As a former teacher myself, and a coaching psychologist now, I'm an expert in facilitating development, growth, and learning. Patience is a big factor. Impatience or disappointment in the teacher or parent can be picked up as "I'm not good at this" in the child. Which is like their kryptonite. 
It's hugely important to pay close attention to their improvement details and to mention them. You want to do what you can to cause them to realise "I'm improving. I'm getting better". You want them comparing what they can do today with what they could do last week and last month positively. The more detailed the better. When that is happening, there is less room for the less helpful and progress halting comparing to others that so often gets in the way of natural development.
The S factors for success in the picture above can be a helpful guide when it comes to spotting areas of improvement with handwriting in general. 
What's the ideal order to teach writing letters?
As you can see, the Occupational therapists at the OT toolbox suggest a specific teaching in sets. They recommend starting with writing capital letters and then moving on to writing lower case letters. They argue that handwriting is a very specific type of development. By understanding how the skill of writing happens, they're able to offer great insights and a specific ideal order.
Uppercase letters have less chances for letter reversal, which is common with b, d, g, and q. They also has only two starting points to learn, whereas there are a whopping 7 starting points in lower case letters! 
Children tend to first become able to draw straight and horizontal lines, then comes curved lines, and finally diagonal lines. So they start with straight lines only, then straight plus curved, then curved only, then adding the diagonals.
They factor this in to their order to make the challenging task of learning to write easier and smoother. It gives your little one's more small victories early on, allowing confidence to grow more quickly. Kids can build off what they've become good at already. If you want a more detailed explanation about this letter formation order it's a really interesting read. 
Why choose our free letter tracing worksheets?
We decided to team up... a graphic designer/children's illustrator and a teacher/positive psychologist/coaching psychologist with over 10 years experience to make the world of printables better for children around the world. 
We're passionate about the child experience. It's our wish that when your children are using our specially designed alphabet tracing worksheets they feel more engaged, connected, and joyful.
Whether you're using them in class as a teacher, or at home as a parent, please let us know how it goes and if there's anything else we can do or any improvements we can make. 
Paper Saving Tip
How about laminating these worksheets so you can use them again and again? Simply use a dry-erase marker and wipe off after use with a wet cloth. Great for the classroom, home-schooling, or for lots of practice at home.
We appreciate that schools around the world all work in different ways, at different paces, and do things in different orders. We acknowledge that many different ways of learning can work well, different approaches being more suitable in different cultures and contexts.  We believe that sooner is not better than later, and faster is not better than slower. We wish to support everyone in the way they work so if you work differently and we can help, please do get in touch. 
---